…the nature of our Federal Union and our constitutional concepts of personal liberty unite to require that all citizens be free to travel throughout the length and breadth of our land uninhibited by statutes, rules, or regulations which unreasonably burden or restrict this movement."

– Saenz v. Roe, 526 US 489 [U.S. Supreme Court (1999)]
Many are unaware that the exorbitant fines imposed upon them for traveling on common roadways are tied to certain activities never articulated by the issuer upon obtaining a license and registration. They don't know that "compulsory" acts such as the "requirement" that everyone obtain a license and register a car is optional. For example, did you know that:
Most likely, when a police officer asks for your Driver's License, you can truthfully tell him that you do not have such a thing;

Most people who have the Certificate of Title (Pink Slip) to a "car", "automobile", "motorcycle", etc.- herein designated "Means of Travel" (MOT)- do not truly own that MOT, even if it had a loan that is 100% paid;

Speeding is only a crime if it is a component of an intentional act to damage the property of another;

Traveling on public roads without vehicle registration is not a ticketable offense;

When a living person truly owns a MOT and the owner doesn't engage in regulated activities, he is not required to answer to a regulating body, pay citations, or pay registration fees.
Did you know that it is possible to travel by MOT without a Driver's License and registration without the fear of having to pay fines or serve jail time? Here are a couple of examples:
Real Life Example #1- Watch a Passage To Liberty (PTL) instructor handle a traffic stop when traveling lawfully without a license, registration or plates.
The principles learned in a Passage To Liberty training course can be used to dispatch unconstitutional enforcement actions in nearly any situation, even something as minor as a traffic stop.
Real Life Example #2- This traffic stop interaction will leave you amazed.
Stopped by a Highway Patrol officer for talking on the phone while traveling in an unregistered car, without plates, and without a license, this PTL instructor is threatened with multiple violations, yet quickly handles the interaction, receives no citation, and leaves on good terms with the officer.
When you attend a live seminar or Webinar, buy a liberty kit, or engage PTL for consulting, you learn these secrets and many others- secrets that PTL has utilized for over 20 years to travel unencumbered and beat citations without having to pay any fines, or go to court, or attend Traffic School. Unbelievable? Nothing establishes credibility better than a track record of victories.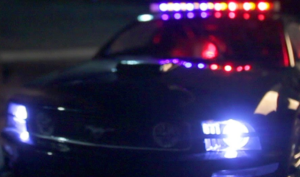 CASE STUDIES
Right-to-Travel Victories
Nothing establishes credibility better than a track record of victories. We beat citations without having to pay any fines, or go to court, or attend Traffic School.
Pre-register for the next class now!
The cost for 6 hours of live, interactive instruction is $199. Those who pre-register at least 3 weeks in advance will receive a C.D. or free download of Passage To Liberty's Freedom Library containing hundreds of essential legal resources.
The exact date, time and location will be announced once a venue large enough to accommodate the enrollment numbers is secured. If we can't secure a large enough mask-free, vax-free venue, we'll provide the course virtually.
Simply sign-up here to be notified. Payment will be due after you are notified of the date and time of the event.