"Incredibly informative content exposing the widely unknown facts between government and citizen, and the experience to protect ourselves from unjust or unconstitutional grey areas that affect the population. I was impressed how he is not driven by a militant energy, but one of freedom and authentic liberty." – Aaron
Tyranny has hit the world with an unprecedented magnitude. Americans educated in government schools and government subsidized law schools no longer possess the practical knowledge necessary to recognize and challenge unlawful authorities, laws and decrees. Consequently, they easily surrender- as expected by the revenue-hungry Administrative State- to the imposition of unlawful citations and fines. Perhaps you have recognized these deficiencies in yourself and you are now searching for principle-based answers to questions such as these: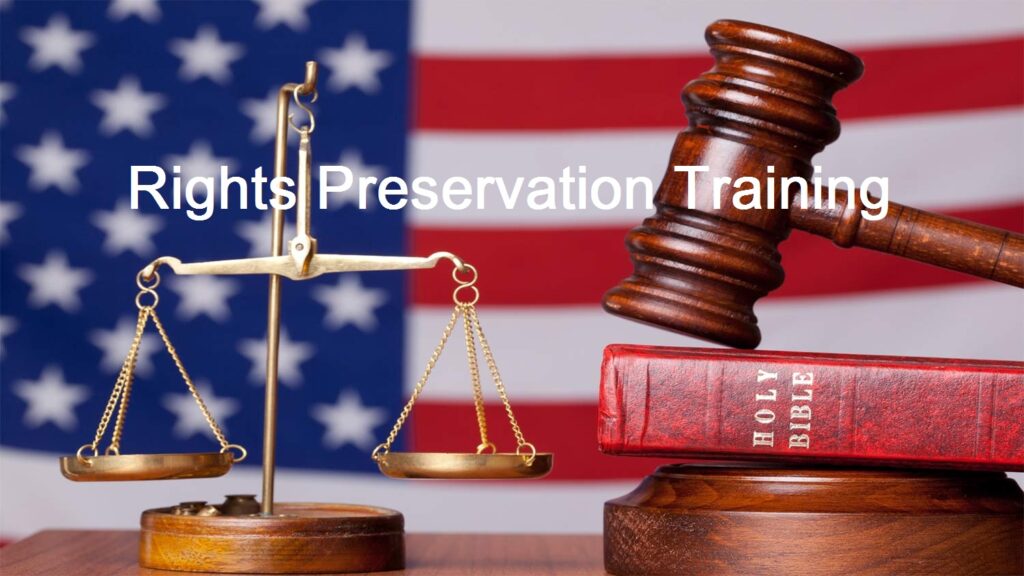 Passage To Liberty delivers live, interactive training to groups of at least ten people. These intense, eight-hour sessions are packed with content and are designed to equip students with the information, mindset, strategies, and skills necessary to prepare for the impending attacks, and to launch Constitutional challenges to the rights deprivations, fines and penalties that are common during encounters with unelected enforcers.
Below is a small sample of the subject matter covered in the full-day Rights Preservation course:
| | |
| --- | --- |
| | Origin of Rights |
| | Lawful vs. Unlawful Executive Orders |
| | Vital distinctions between rights and privileges |
| | Key players and procedures to engage and avoid when making a Constitutional Challenge |
| | Learning the Constitutional Challenge using real-life examples |
| | Smart tactics to employ before, during, and after an enforcement encounter that greatly increase the odds of winning a legal challenge |
The date, time and location of the next Rights Preservation Training seminar will be announced once a venue is secured.
"I thought it was thoroughly fascinating. There are a lot of options out there that people do not know about. The more people know about this the less likely we are to be abused by the police. You need to go to the seminar." – Reed